After Miller's exciting "vacation" in Hong Kong, he is contacted by his mysterious benefactor from Hong Kong, Mr, Chen. Mr. Chen informs him that shortly he will be meeting with an agent of the US Government. He is met by an

Andrew Stuart

, who is an agent for Office of Archive Retrieval (OAR) who explains the case to Miller. If you like secret societies, conspiracies, mystery, and powerful artifacts, you will love the second book in "The Rixey Files: The Quest for The Chalice of Power." I am hoping to have it done in six to nine months. Stay tuned for more details.
Powered by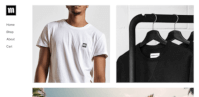 Create your own unique website with customizable templates.