I meant to mention one other thing....am I correct is saying your book actually spells out a lot of what is happening in our country today? I noticed many things that seemed like you could identify them as happening here in America, with different circumstances. Am I right about this? I would like to know if it was intentional? (I received this question from a reader/fan of mine.)

T

hat's a question I am asked a lot. The answer is yes. While I never mention a live politician by name, the reader is free to infer who the politicians are. While politicians are part of the problem, the real problem is the attitudes the citizens have toward the government and that the system has toward the citizens. Most citizens blindly believe what the media and government tells them. They are concerned with little more than watching reality TV or following various sports teams. In my books the majority of citizens realize too late that the government is not the answer to their problems. The government expects, rather demands a docile and subservient populace. The incidents that led to The Zombie Apocalypse (TZA) and the actions of the government while it was still relevant are drawn from what is happening today in America. I use TZA as a metaphor for a sick society as well as what I hope is an interesting story line.
Powered by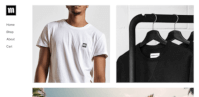 Create your own unique website with customizable templates.